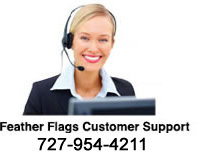 Find out what others are saying about us online
CLICK HERE
Feather Flags
Home
>
KEYGUARD LOCK BOXES
> Set Of 2 Keyguard Security Pouches
Set Of 2 Keyguard Security Pouches
THIS ITEM IS A SET OF 2

INCREASED SECURITY WITH KEYGUARD BAG FOR CAR KEYS

Is your car door safe from electronic hackers? With the rise in thefts of key-less entry vehicles, the KEYGUARD Bag for Car Keys is a convenient security deterrent to unauthorized individuals trying to access a wireless car starter or door lock.

EASY-TO-USE KEYGUARD BAG FOR CAR KEYS

Placing a wireless electronic key fob in a our Bag for Car Keys prevents the device from sending radio frequency signals to the vehicle's electronic ignition and entry systems. Opening and removing the Car Key Fob from the pouch allows it to once again send and receive signals.

The majority of modern cars use key-less entry technology, allowing for remote access to the vehicle and its ignition. The KEYGUARD Bag for Car Keys is lined with special material preventing your key fob from communicating with your vehicle. This pouch creates a KEYGUARD cage around anything that is sealed inside. The use of radio transmitters allows criminals to capture the signal from a car's key fob. If the transmitters are within proximity, access to the vehicle can be gained and the engine can be started. The KEYGUARD Bag for Car Keys is industry-leading protection for your mobile devices and key-less car fobs.

Features

Once sealed inside, your key fob is protected from criminal signal boosting devices
Large enough to hold multiple key fobs
Highly durable
Ideal for safe keeping in the house and for travel

Dimensions

4" tall x 2 1/2' wide

Instructions for Use

To secure your electronic keys, make sure wherever you store your keys at night happens to include your KEYGUARD sleeve. During the day, keep your car keys in a purse or a jacket pocket protected by a second KEYGUARD sleeve.